Children and Youth

​Registration for Faith Formation at the parish office conference room during business hours. See dates below.

Catholic Faith Formation for the Children
Registration will start Monday, July 10. Please bring your child's Birth Certificate, Baptism Certificate and if he/she has received First Holy Communion, then please bring a copy of that certificate too. If you've already brought copies of the certificates in the past, then we probably have them on file, so no need to bring them again.


Payment is due at registration.
The registration fees are as follows:
1 Child = $50
2 Children = $40/each
3 Children = $35/ each
4 Children or more = $25/each

Additional fee for children in the Sacramental class for retreat and conference:
First Holy Communion = $10/ each child
Confirmation $55/ each child

Registration Times and Dates are 9:00 a.m. - Noon and 1:00 p.m.- 5:00 p.m.:

Monday, July 10 Tuesday, July 11 Wednesday, July 12
Monday, July 17 Tuesday, July 18 Wednesday, July 19
Monday, July 24 Tuesday, July 25 --------------------------
Monday, July 31 Tuesday, August 1 Wednesday, August 2
Monday, August 7 Tuesday, August 8 Wednesday, August 9


Any registration after these dates will be considered late registration and there will be an additional $25 charge per family.

Registración de Formación de Fe En la sala de conferencias de la oficina parroquial durante horas de trabajo. Mirar fechas abajo

Formación de Fe Católica para los niños
Inscripciones iniciarán Lunes, 10 de Julio. Por favor traiga el acta de nacimiento, de bautismo de su niño/niña y si él/ella ya ha recibido la Primera Comunión, entonces por favor traiga una copia de ese certificado también. Si usted ya ha traído copias de los certificados en el pasado, entonces probablemente las tenemos en su archivo, y no habrá necesidad de traerlas otra vez.

El pago es debido en el momento de inscripción.
Las cuotas de inscripción son las siguientes:
1 Niño = $50
2 Niños = $40/ cada uno
3 Niños = $35/ cada uno
4 Niños o más = $25/ cada uno

Cuota Adicional para niños en clases sacramentales para el retiro y conferencia:
Primera Comunión = $10/ por niño
Confirmación $55/ por niño
Fechas y horarios para inscripciones son de 9am -12pm y 1pm-5pm:

Lunes, Julio 10 Martes, Julio 11 Miércoles, Julio 12
Lunes, Julio 17 Martes, Julio 18 Miércoles, Julio 19
Lunes, Julio 24 Martes, Julio 25 ------------------------
Lunes, Julio 31 Lunes, Agosto 1 Martes, Agosto 2
Lunes, Agosto 7 Martes, Agosto 8 Miércoles, Agosto 9
​
Cualquier inscripción después de estas fechas será considerada tarde y habrá un cobro adicional de $25 por familia.

Highlights

Vacation Bible School for this year 2016 has been cancelled.

---
---
Youth Group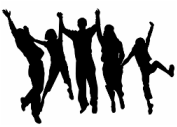 Calling all TEENS!!!
St Joseph's Youth Group
The youth group invites all the youth whom wishes to participate in their activities. The youth group meets every Friday at 6pm in the Youth Hall behind the church.
​Grupo de Jóvenes
​El grupo de jóvenes invita a todos los jóvenes a participar en nuestro grupo juvenil. Se reúne cada Viernes a las 6pm en el Youth Hall.
---
Adults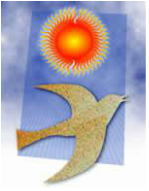 Are you 17 years old or older and are? Unbaptized and need spirituality in your life?Baptized but never received the Sacrament of First Holy Communion and Confirmation? Married to a Catholic, attending Mass with your spouse, and you are interested in becoming more familiar with the faith? A non-Catholic and would like to know more about the faith? Rite of Christian Initiation (RCIA) Inquiry Sessions are exactly what your need! If you interest in more information, please contact Deacon
Barry Johnson
.
Our goal is to instruct adults in the fundamentals of the Faith and to prepare those who seek to become a Catholic formal entry into the church. Our "Rite of Christian Initiation" classes serve adults seeking entry into the Catholic Church through catechism and through celebration of the various rites in the initiation process.
---